Who said that playing piano is only for classical enthusiasts? This week's featured mentor proves that playing keyboard can lead to all different kinds of music styles and collaborations with the most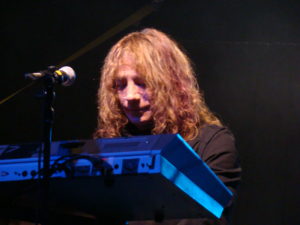 prominent music legends. He is the coolest teacher we know. Meet Gary Corbett (he has quite the score sheet): a 2-time Grammy winner, the touring keyboardist for Cinderella and KISS, contributor to 27 albums, and a score composer for films.
You have quite the career. How did it all get started?
When I was a really young child,(3 or 4) my aunt had a piano in her house. My mom would take me to her house to visit, and I would spend the entire time sitting on the piano bench, picking out little melodies. It was apparent that I enjoyed it, so my parents took me to a local music school for an aptitude test. They suggested that I start taking piano lessons, and my parents found me a teacher, and I started lessons at age 4.
In your entire musical career with Cinderella, what has been a major highlight?
There were a few, including recording a song for the original "Wayne's World" movie soundtrack (which earned me a Platinum record award), but the show that keeps popping into my head was New Years Eve 1991, we played the Tokyo Dome in Japan with Bon Jovi, and Skid Row. It wasn't the biggest show I played with them, by a long shot, but it was such a huge celebration, partly because of the holiday, and because it was the other side of the world, that it definitely stands out. The whole trip to Japan was a blast.
And of course, you've also won 2 Grammys! What was your thought process during the collaboration?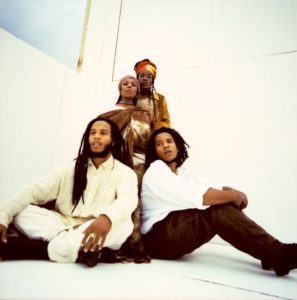 The truth is the 2 projects that earned me the Grammy's (Damian Marley-"Welcome to Jamrock", and Stephen Marley-"Mind Control") were 2 of the most pleasurable, stress-free projects of my career. There were no limitations. They would say: " Just be you, and play what you feel". Most of my parts were done in one or two takes because they really wanted the "gut feeling". I was living in Miami at the time and I had the pleasure of doing a bunch of work with most of Bob's sons, as well as his mother. They are like royalty, and I was always thrilled to be involved with them.
Not only do you teach keyboard, but you also have students who learn audio production from you. When did you start diving into production?
In the early 80's, when MIDI was introduced, and computers became part of the process. I had been working in studios for about 10 years at that point. When MIDI sequencing became the way it was done, I worked a lot because I was one of the first people doing it. At that time, not only was I responsible for the keyboard parts, but I was also programming the drums, bass, and most of the music. So, the computer became the "band" in the studio, especially in Pop/Dance/R&B music and I was the one controlling the computer. As with most new technologies, it advanced really quickly and the more it advanced, the more power/control/input I had, which ultimately led to getting into producing. Now, the only thing you need to record is the computer, and the entire recording studio exists in software. It is truly amazing how far it's come.
You've said that you've become more of a "homebody" now; is there anything about touring that you still miss?
It is true that I am more of a "homebody" these days, but I have not given up touring completely. I'm just a bit more selective. I could never be completely happy if I don't have variety. When I'm on tour, I miss the recording studio and vice versa. Touring can be a lot of fun, but it can also be a grind. If you earn all of your money touring, being home means you're unemployed which in itself can be stressful. I'm just tipping the balance a bit. I started doing film scoring and writing music for TV, which I really enjoy. I love the fact that the musical style changes with each project. But, when I start to feel stagnant, or just need a change of scenery, I still love playing in front of an audience.
You've worked with so many different artists in all unique music genres. For those who are just getting started with the music scene, what advice do you have for them?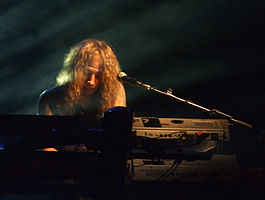 Play what you love. But, listen to all types of music, and have an open mind. Be flexible, and open to change. The business has changed so much since I have been in it. I still learn new things on a daily basis, and I'm always up for a new challenge. That's what keeps it exciting for me. Just do what you love, and love what you do.
About the Author: Jennie Zhu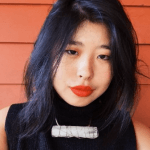 Jennie Zhu is the Outreach Coordinator and Marketing Associate of Care2Rock. She currently resides in Austin, TX, but never stops moving.