Gary Corbett is an Award Winning, Multi Platinum, Keyboard Player, songwriter, Producer, composer, and programmer. He has shared the stage, and recording studio, with some of popular music's most iconic artists, where his talents and contributions, are always an integral ingredient. Regardless of whether rocking with legends like Ian Hunter and Mick Ronson, Kiss, Cinderella, Lou Gramm, Molly Hatchett and Ronnie Wood, or Conducting a live orchestra for Pop Idol Debbie Gibson, or composing the choir music for a Martha Stewart/K Mart "Back to school" TV campaign, Gary is equally "at home"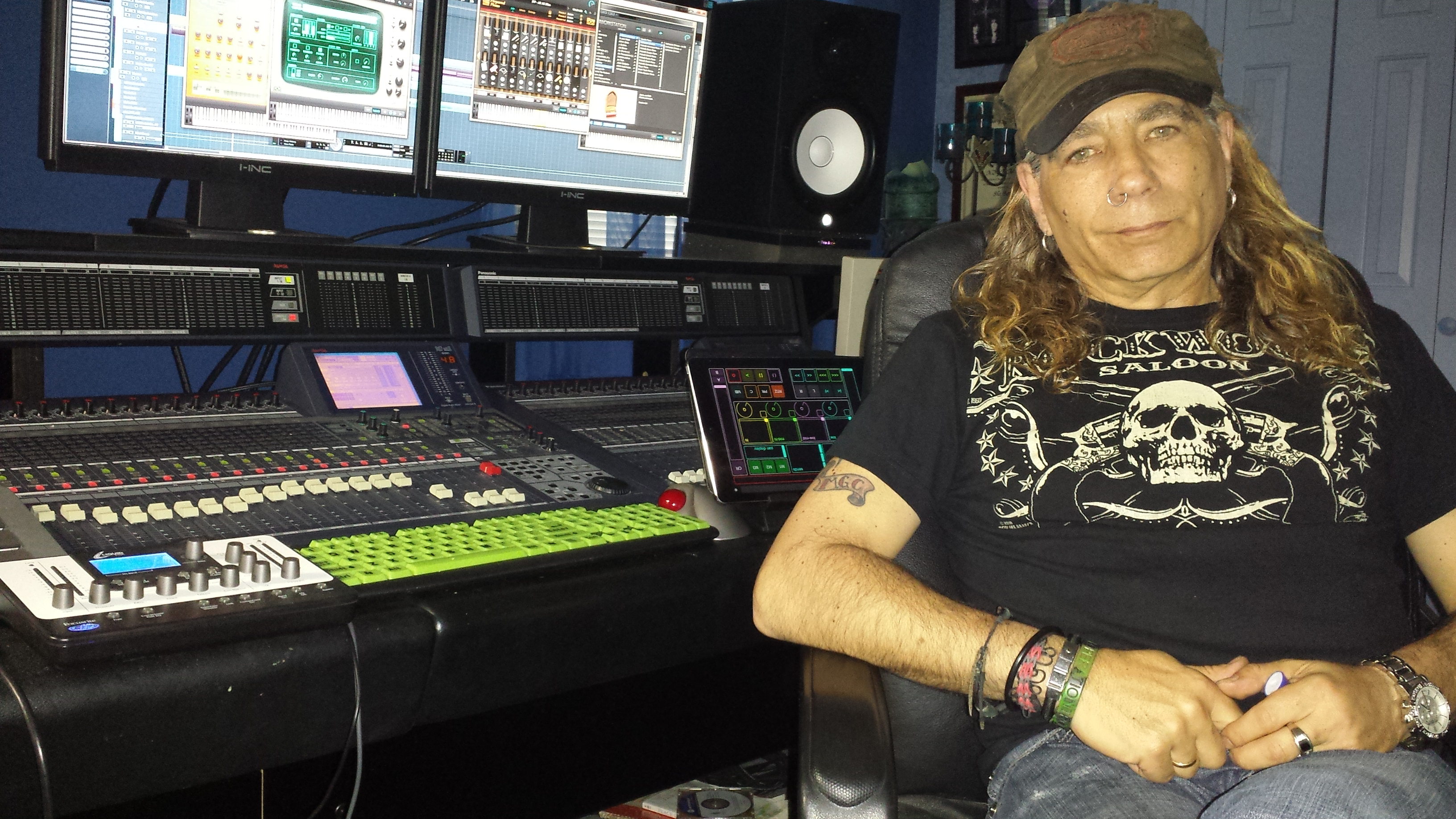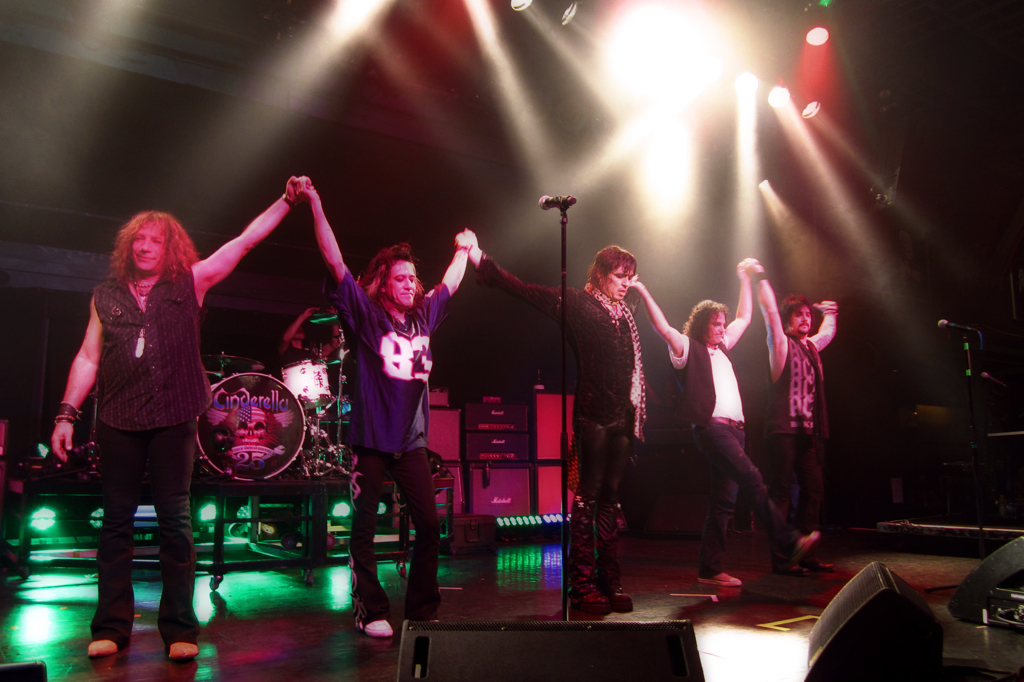 Having grown up in Brooklyn NY, in the 60's and 70's, Gary Corbett knew at a very early age what he was going to do with his life. He started piano lessons at age 4, and started earning money, playing private parties, on weekends by age 10. Always a fan of 60's Pop radio, and it's diversity, Gary honed his skills, playing in a variety of bands, and by high school, was working every weekend, in a variety of genre's and styles, including an authentic 40's style big band (that included musicians from Doc Severinson's "Tonight Show Band), and of course, lots of rock, and funk/soul bands. The summer after graduating high School, in 1976, Gary hit the road with underground NY Punk Rock Singer "Cherry Vanilla", who was a regular at New York's Legendary "Max's Kansas City". (appears on "Max's Kansas City 1976" compilation album) Later that year, Gary got a call to go out on the road with Ian Hunter and Mick Ronson, to promote Ian's, "You're Never Alone With a Schizophrenic" album. The rest of the 70's were filled with lot's of gigs in all of New York's hottest clubs, and endless hours in various recording studios around the city, and in 1980 Gary joined "Tom Dickie and the Desire's", a newly signed band on Mercury Record's, that was managed by Tommy Mattola. The debut album was recorded at Electric Lady Studios, and produced by Martin Rushent (Human League, Gentle Giant). The title track, "Competition", had regional success, and it was during pre-production for the second album, that Gary connected with Steve Lunt. Although the band faded not long after that, Gary and Steve started writing together, and Co-wrote, what would become "She Bop" by Cyndi Lauper, in their first attempt at writing together. The success of Cyndi Lauper's debut album, "She's So Unusual" which at last count, has sold over 16,000,000 worldwide, and earned Cyndi a Grammy, for "Best New Artist, earned Gary, a #3 single (RIAA certified "Gold"), a #2 Album (RIAA certified 7x "Platinum), and multiple awards from BMI. The success of that record, not only introduced Gary to New York's busiest musicians, it enabled him to embrace the cutting edge technology of the day. With his first royalty check, he bought a brand new Yamaha DX7, and an Apple IIe home computer, complete with MIDI interface. Being one of the "first kids on the block" with these amazing new tools, Gary quickly became one of New York's busiest keyboard player/programmer's, a position that had become a necessity in the studio, and, the way most Pop Records were being done, at the time. After a few years of working in most of the studios around town, Gary was finishing a project at Electric Lady Studio's. During a break, standing around the coffee machine, a casual conversation, with a fellow keyboardist, led him to being hired for Lou Gramm's debut Solo Tour, to support Lou's hit single "Midnight Blue" and "Ready or Not" Album. Before that tour was done, Gary was asked to go out on the next KISS tour ('87 Crazy Nights) to play keyboards, a gig he did 'til '92. In between KISS tours, Gary managed to tour and record, with many other artists, including tours as musical director for Debbie Gibson and Taylor Dayne, and in the beginning of '91 joined up with Cinderella, for their "Heartbreak Station" tour, which generated the Platinum DVD "Last Train out of Heartbreak Station". Working with the band also earned Gary a Platinum Album for the Soundtrack of the Hit Movie, "Wayne's World" for playing on the Cinderella track, "Hot and Bothered"
In 1997, he was ready for a change. While doing a gig in Miami, with Gerardo Velez' "Thunderclub All Stars" which featured Slash, Bernard Fowler(Stones), Carmine Rojas(Bowie, Rod Stewart), Robin Bachman(BTO) Gary fell in love with South Fl, and left New York.
Soon after relocating, he connected with some of Miami's Reggae musicians, and found himself playing at the annual "Bob Marley Festival", just a couple of months after arriving. This led to his work, with the Marley family, including playing on Gospel and children's records by Bob's Mom, "Mother Booker", as well as the Grammy award winning CD's by Damian Marley (2007 "Welcome to Jamrock") and Stephen Marley (2008 "Mind Control") He also played on Ziggy Marley's "Dragonfly" CD as well as numerous others produced by Stephen, for other family members. Working with the Marley's, were some of Gary's favorite musical experiences of his career. During this time, he partnered with some fellow ex New Yorkers, and built a state of the art, 2 room recording studio, complete with a 56 channel SSL console, and a second programming suite, which was used for various projects that Gary produced, including the 2000 CD released by Deborah Gibson. A very wide variety of music was done in that studio. In 2003 Gary rekindled an old relationship, when he went back out on the road with Lou Gramm, for a tour, and then he joined up with southern rockers' "Molly Hatchett". This awakened his love for the road again, and after moving to Nashville in 2004, Gary went out with Cinderella, to headline the "Rock Never Stops" tour, in the summer of 2005.
It didn't take long for Gary to connect with the Nashville "scene" and soon after becoming a resident, he was working regularly in many of the recording studios and legendary night spots, around town, including "BB Kings", "Wildhorse Saloon" and "Tootsies". In 2006 he "made it official", and started playing with Capitol Recording artist, Country singer, Chris Cagle. Always up for something different, Gary embraced country music, and for the next eight years, toured the country with Chris, and still managed to squeeze in tours with Cinderella, in 2006, 2010, and 2011.
Gary's love of all genres of music, inspired him to explore the world of music for film/TV, and in 2014, he composed the score for the Emmy award winning documentary: "Hunger in America" narrated by actor James Denton ("Desperate Housewives") This led Gary back to the classroom to study Orchestration, as well as the more technical side of music for media, an endeavor he welcomed. Always one to be up for a challenge, and constantly learning new musical skills, he plans on continuing his education "until there's nothing left to learn".
Gary Corbett loves what he does, and does what he loves. He wouldn't want it any other way.