No previous guest has garnered more attention (and controversy) to the Decibel Geek podcast than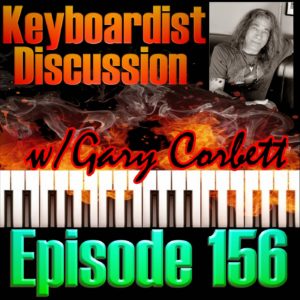 Gary Corbett. And this week, he's back for a different reason.
This week Gary Corbett returns to the Decibel Geek Podcast to join Chris and Aaron in a discussion of notable keyboardists throughout rock and metal history. In this long-form conversation, the guys point out some of their favorite keyboard players and favorite keyboard/synthesizer parts of songs throughout rock history.
This in-depth discussion with Gary Corbett also includes personal stories of Gary's involvement with keys throughout his life; from his early days of piano lessons at age 4 to his love for the British Invasion to the influence of prog-rock on him throughout high school and into his work from the 80's onward with artists such as Cyndi Lauper, KISS, and Cinderella
A lot of laughs, personal memories, and great music throughout this hour-plus discussion on keyboardists. Join Gary, Chris, and Aaron on a trip down memory lane.
Click Here To Listen To Podcast